Opening hours
Monday to Friday: 9:00am – 7:00pm
Locations at your service
Montreal
5000 avenue Decelles, H3V 1J1
South Shore
239 rue Green, Saint-Lambert, J4P 1S9
Receive a text message with our address
Free: Enter your tel. nr. to receive our contact info in vCard format.
Looking to book an appointment?
Visit our online booking form and choose your preferred date, time, physiotherapist or location.
Web Consultations
Online appointments by video teleconference (by telehealth)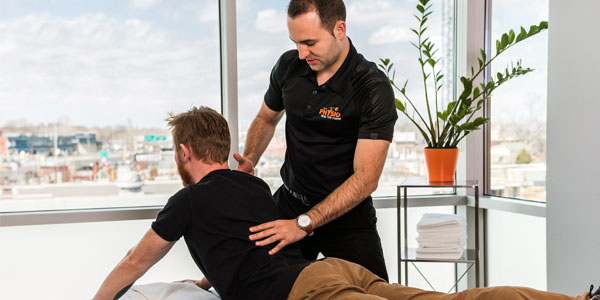 Mobile Visits
In the comfort of your own home or office.
Try a video consultation by telehealth!
How do online physio sessions work?